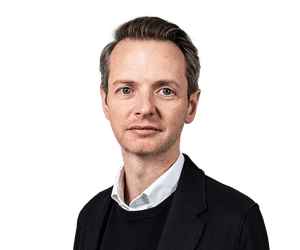 Good morning from a chilly Liverpool where many delegates to the Labour conference are waking up to the news that their party has take its biggest poll lead over the Tories for more than 20 years.
The YouGov survey – for the Times – put Labour 17 points ahead, the party's greatest lead since the firm started polling in 2001.
The Labour leader, Keir Starmer, and aides were meanwhile rewriting key sections of the speech he will make at conference today against the backdrop of market turmoil yesterday which was sparked by Kwasi Kwarteng's tax-cutting mini-budget.
The Guardian's political editor, Pippa Crerar, reports here on how Starmer will attempt to take on the mantle of Tony Blair later today by describing Labour as the "political wing of the British people" as he accuses the Tories of losing control of the economy and ceding the political centre.
In his keynote address, Starmer will set out his stall for the next general election by saying his plans show that Labour is once again "the party of the centre ground".
He will state that Labour now offers the country a "fresh start" after the turbulence of successive Conservative governments, and will commit to getting the UK "out of this endless cycle of crisis".
Echoing a view on the last few days' economic disarray shared by many jittery Tory MPs, he will say:
What we've seen from the government in the past few days has no precedent.
We're also going to hear keynote speeches today from the shadow home secretary, Yvette Cooper, and shadow foreign secretary, David Lammy.
We'll keep your updated on all developments here in Liverpool and of course on all other political events, not least the government's response to the crisis surrounding the pound as ministers struggle to prevent a full-scale loss of financial market confidence in their economic strategy.
It's Ben Quinn here at the moment at the conference – you can find me on Twitter at @BenQuinn75 if you'd like to flag up any political story we should also be covering today. Andy Sparrow will be coming on deck shortly as well.
You can also follow our colleague Graeme Wearden's liveblog coverage here of what's been happening on the markets, where the pound has risen slightly in Asian trading on Tuesday to $1.08 after Monday's record low of around $1.035.
This content was originally published here.