Wilko Johnson, the guitarist for Dr Feelgood and a formative influence on the British punk movement, has died aged 75. A statement posted to his official social media accounts said he died at home on 21 November.
Johnson was diagnosed with late-stage pancreatic cancer in 2013 and elected not to receive chemotherapy. That year, he was told he had nine to 10 months left to live.
Nevertheless, in 2014 he released the album Going Back Home, a collaboration with the Who's Roger Daltrey. Later that year, he announced that he was cancer-free following a major operation to remove a three kilogram tumour.
"Now, I'm spending my time gradually coming to terms with the idea that my death is not imminent, that I am going to live on," he said at the year's Q awards.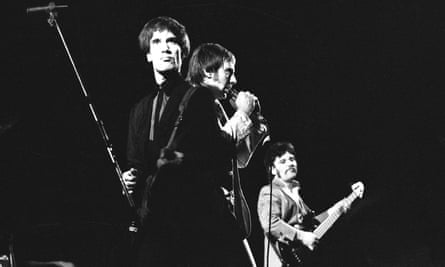 Alex Kapranos of Franz Ferdinand was among those to pay tribute to Johnson. "His unique, wired playing and stage presence thrilled and inspired many guitarists, myself included," he tweeted. "When I interviewed him a few years ago, he was bright, thoughtful and an astonishing story teller. His presence will be felt for many more years."
Johnson was born John Peter Wilkinson in Canvey Island, Essex, in 1947. He began playing guitar as a teenager, but his career began in earnest in 1971, when he formed Dr Feelgood with singer Lee Brilleaux, bass player John B Sparks, and drummer John Martin.
The band went on to become mainstays of the British pub rock scene, and Johnson quickly became known for his distinctive style of guitar playing, which utilised fingerpicking in order to play riffs or solos while playing rhythm, as well as his flamboyant performances, which often featured him raising his guitar to his shoulders like a gun.
Dr Feelgood's intense, brutal take on R&B was a major influence on the British punk music that would emerge in the 70s and 80s. Johnson remained with Dr Feelgood for their first four albums, the latter three of which charted in the top 20 of the UK albums chart, before inter-band conflict led him to part ways with the group.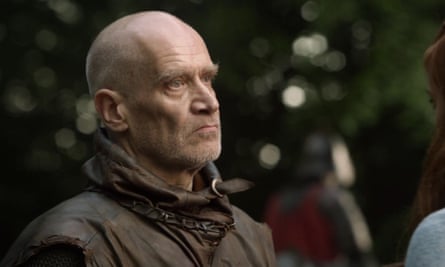 After leaving Dr Feelgood, Johnson formed Solid Senders, who released one album on Virgin in 1978, and briefly joined Ian Dury's outfit the Blockheads, performing on their 1980 album Laughter.
Shortly afterwards, he began to focus on the Wilko Johnson Band, his longest-running musical project, with whom he would go on to release seven albums over the next three decades, including the 1981 debut Ice on the Motorway, 1988's Barbed Wire Blues and, most recently, 2018's Blow Your Mind.
Outside of music, Johnson released one book – his 2012 autobiography Looking Back at Me, co-written with Zoë Howe – and appeared as a guest star on Game of Thrones playing Ser Ilyn Payne, a mute executioner.
On Twitter, musicians shared their admiration for Johnson and his work. Anton Newcombe of the Brian Jonestown Massacre wrote that Johnson "fought the good fight, and had a damn good run. When they said it was over, you came back stronger," while Nottingham post-punk duo Sleaford Mods wrote that Johnson was "the unsung inventor of Post Mod, Mod".
This content was originally published here.