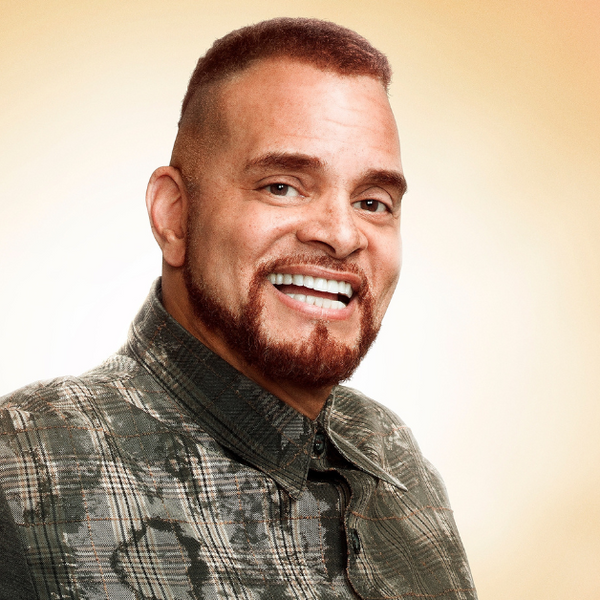 In 2020 actor and comedian Sinbad suffered a serious ischemic stroke.
Although fans hoped for the star's speedy recovery, the path of recovery has been difficult.
Two years have passed and Sinbad is still dealing with the realities of his condition. His family recently posted an image of the 66 year old on Instagram showing him in the process of relearning to walk.
You can their see post below:
October of 2020 was a life changing month for Sinbad and his family.
The star of A Different World and Jingle All The Way suffered an ischemic stroke caused by a blood clot travelling from his heart to his brain. The clot required an emergency thrombectomy where doctors surgically removed it from a blood vessel in his brain.
The comedian suffered another clot in post op. His family recalled how after the first clot Sinbad was still able to talk and move, but the second clot "took a little more from him."
His brain began to swell forcing doctors to perform a craniotomy to relieve pressure. The doctors then found a cranial bleed leading to the decision to place him in a medically induced coma.
His family shared, it took weeks for Sinbad to regain basic motor function and he had to be weaned off of a ventilator while he remained confined to the ICU.
Since then, he has taken gradual steps towards recovery.
The comedian spent the last year in physical therapy at the California Rehabilitation Institute where he is relearning many of the skills people take for granted like walking.
Friends and fans shared their support


@sinbadbad/Instagram

@sinbadbad/Instagram


@sinbadbad/Instagram


@sinbadbad/Instagram


@sinbadbad/Instagram


@sinbadbad/Instagram


@sinbadbad/Instagram


@sinbadbad/Instagram


@sinbadbad/Instagram
Sinbad was given only a 30 percent chance of survival with doctors predicting he would lose all function of his limbs.
But the star is committed to making progress.
Sinbad said:
"I am not done. I will not stop fighting until I can walk the stage again."
The actor's family has set up the Adkins Trust for any donations to help cover the cost of his medical bills.
This content was originally published here.