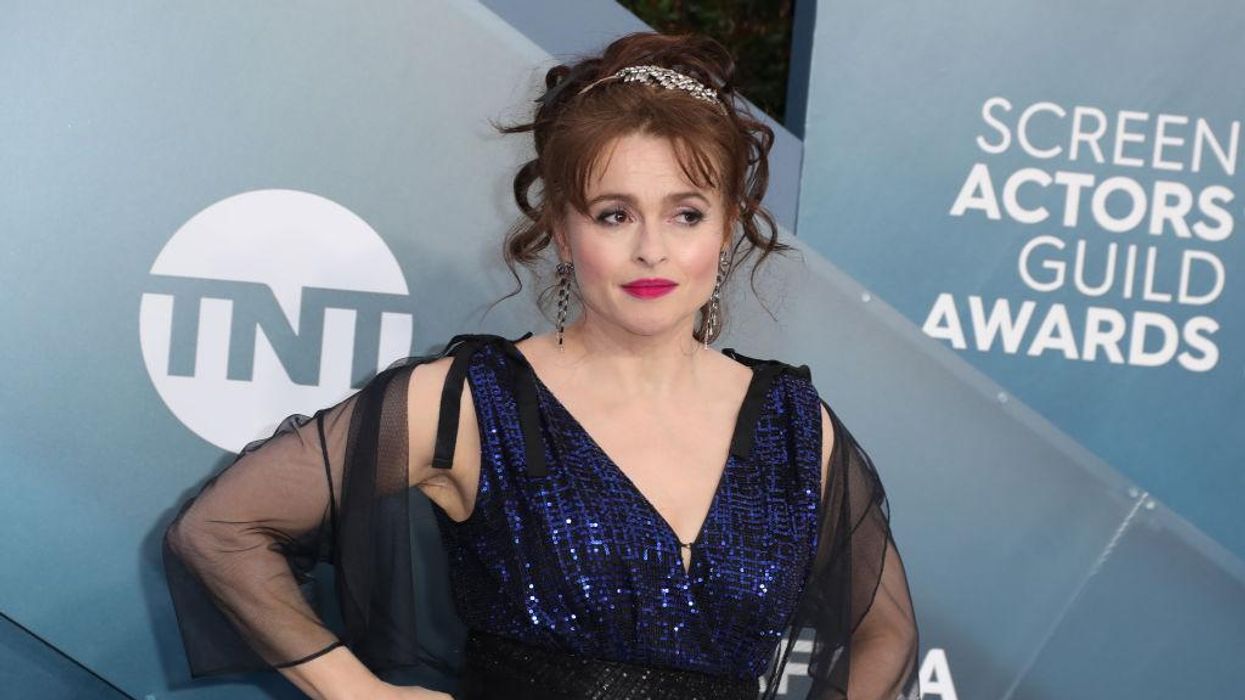 Award-winning actress Helena Bonham Carter, 56, has forged a long career in Hollywood by selecting roles uniquely suited to her particular talents. Now, in a recent interview, she has once again evinced that same independent thinking by coming to the defense of two major pop culture figures who have fallen out of Hollywood's good graces: author J. K. Rowling and actor Johnny Depp.
J.K. Rowling and the transgender mob
Rowling, the author of the celebrated "Harry Potter" series, ran afoul of many celebrities — including many of the young actors in the "Harry Potter" movie franchise, such as Daniel Radcliffe (Harry Potter), Emma Watson (Hermione Granger), and Rupert Grint (Ronald Weasley) — when she pushed back against the transgender movement and reaffirmed the truth of biological sex.
"If sex isn't real, there's no same-sex attraction," Rowling tweeted in June 2020. "If sex isn't real, the lived reality of women globally is erased."
Rowling, 57, has since faced heavy backlash and attempts at cancellation for her so-called "transphobia." For a long time, the only lead "Harry Potter" actor who had openly stood up for her was Tom Felton, who played villain Draco Malfoy. But now Bonham Carter, who played Bellatrix Lestrange in the last four "Harry Potter" films, has come to Rowling's defense as well.
"It's horrendous, a load of bollocks. I think she has been hounded," Bonham Carter said in an interview with the Times, which was published Saturday. "It's been taken to the extreme, the judgmentalism of people. She's allowed her opinion, particularly if she's suffered abuse.
"Everybody carries their own history of trauma and forms their opinions from that trauma," Bonham Carter continued, "and you have to respect where people come from and their pain. You don't all have to agree on everything — that would be insane and boring. She's not meaning it aggressively, she's just saying something out of her own experience."
Bonham Carter also took a veiled shot at her "Harry Potter" co-stars who have publicly condemned Rowling, the woman responsible for their rise to fame.
"Personally, I feel they should let her have her opinions," Bonham Carter asserted, "but I think they're very aware of protecting their own fan base and their generation."
Cancel culture: a modern-day 'witch hunt'
And Rowling isn't the only supposedly controversial figure whom Bonham Carter has defended. In fact, Bonham Carter took aim at cancel culture itself, the social media-based phenomenon that attempts to destroy people who express contrarian thoughts about controversial topics.
"Do you ban a genius for their sexual practices? There would be millions of people who, if you looked closely enough at their personal life, you would disqualify them," Bonham Carter noted.
"You can't ban people. I hate cancel culture. It has become quite hysterical, and there's a kind of witch hunt and a lack of understanding," she added.
Johnny Depp: 'Completely vindicated'
Just a few years ago, Johnny Depp, 59, was perhaps the most beloved actor in Hollywood, endearing himself to audiences of all demographics with quirky roles such as Edward Scissorhands and Captain Jack Sparrow in "Pirates of the Caribbean." However, Depp got swept up in the #MeToo hysteria of 2017 and 2018, and there were serious attempts to destroy his reputation and cancel him from future roles.
His ex-wife, Amber Heard, alleged that Depp had physically abused her during their short marriage. Depp then sued her for defamation, and the two engaged in a highly publicized civil suit last summer. The court ultimately sided with Depp and ordered Heard to pay him $15 million in compensatory damages.
Bonham Carter — who worked with Depp in several high-profile films, including "Sweeney Todd: The Demon Barber of Fleet Street" and "Charlie and the Chocolate Factory" and who named Depp the godfather of the two children she shares with former partner Tim Burton — claimed that Depp is now "completely vindicated."
"Oh, I think he's completely vindicated," Carter said. "I think he's fine now. Totally fine."
She also suggested that Heard was hoisted by her own petard after she made herself the "poster girl" of the MeToo movement.
"My view is that she got on that pendulum," Bonham Carter stated. "That's the problem with these things — that people will jump on the bandwagon because it's the trend and to be the poster girl for it."
Bonham Carter: A legend in her own right
Bonham Carter has won several awards — including a BAFTA award, an International Emmy, and three Screen Actors Guild Awards — during her decades on the silver screen. She is perhaps best known for her role as Marla Singer in the 1995 cult classic "Fight Club," and she gave a particularly remarkable performance as the tragic Ophelia to Mel Gibson's Hamlet in 1990.
She currently lives with art historian boyfriend Rye Dag Holmboe, 35, whom she has been dating for about four years.
This content was originally published here.